SPOTO Cisco CCNP Online Training
Boost your IT career and salary in a high level! SPOTO free CCNP training videos contain useful exam knowledge points that will make you well prepared to earn one of valuable CCNP certifications. It is better to watch videos along with studying 100% real and stable SPOTO dumps.
Get 100% Pass CCNP Dumps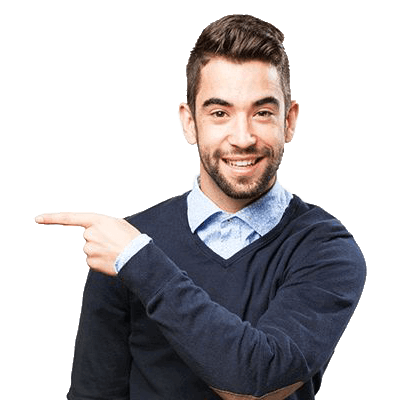 Best Cisco Training: Get CCNP Certified Easily with SPOTO!
This CCNP training video is for free to help you have a deep understanding of CCNP exam questions, layout, topics with SPOTO professional Cisco certified IT experts. It covers 6 directions of CCNP including Enterprise, Service Provider, Data Center, Security, Collaboration and DevNet. You'll learn more about real CCNP exam questions with experts' detailed explanation and find out questions that will be ignored easily.
SPOTO is dedicated to providing real and valid CCNP practice exams for you to pass CCNP exam in the first try!
Download Free PPT
What's included?
100% pass rate — the leading training institute in the IT industry
100% real CCNP exam questions
Expert explanation for each question
6 Exam Directions of CCNP Certification
Latest Exam Topics & Technological Points
Useful Tips on Solutions Approach
Learn from experts
Founded in 2003, SPOTO has lots of outstanding IT experts with years of networking experience and high teaching efficiency. In the past 17 years, we have helped thousands of candidates to obtain their dream IT certifications and enhance their IT careers a lot!
Besides, SPOTO 100% real Cisco CCNA, CCNP and other IT dumps have led to the highest pass rates in the industry. Over 95% of SPOTO candidates pass their IT exams in the first try!
Why choose SPOTO
Flexible Learning anywhere & anytime

Watch training video whenever you want Practice dumps any time after purchase Replay video for detailed review

Most Excellent

Professional tutor guidance PDF course materials Timely update if Cisco exam changes

Most Complete

Cover complete Cisco exam questions Detailed explanation for each question Complete solution approaches
Who should watch the video?
Network and system engineers Network and system administrators Network support technicians Anyone who wants to enhance Cisco networking skills Anyone who wants to pass CCNP exam
Prerequisites
Basic knowledge of networking fundamentals Basic knowledge of implementing core data center technologies. Basic understanding of enterprise routing and wireless connectivity General understanding of network security General understanding of SD-WAN solutions, SD-Access solution
What you'll learn
By watching the training video, you can learn:
Understanding CCNP Enterprise Understanding CCNP Service Provider Understanding CCNP Data Center
Understanding CCNP Security Understanding CCNP Collaboration Understanding CCNP DevNet
SPOTO Dumps Overview
Still want to know more about exam questions after watching video? Don't worry! Here you are in the right place. SPOTO offers 100% real and valid CCNP dumps to help you prepare & pass CCNP exam fully with less time. More than 20,000+ candidates pass CCNP exam in the first try under the help of SPOTO dumps and speak highly of our dumps!
Advantages of SPOTO dumps
Actual CCNP Exam Questions 100% Real Exam Environment Average 7 Days to Pass 100% Pass Verified Answers Professional Tutor Teams Fewest Questions Highest Accuracy